Sad news today as it is announced that TVNZ is to sell Avalon studios. The famous Avalon studios opened in 1975 at 41 Percy Cameron Street, and was NZ's first custom-built television centre.  1975 was also the year that the New Zealand Broadcasting Corporation was dissolved (perversely on the 1st of April), and split into Radio NZ, TV1 and TV2 (later South Pacific TV).  Radio NZ is the only survivor, and many say the only evident of a public broadcasting system left in NZ.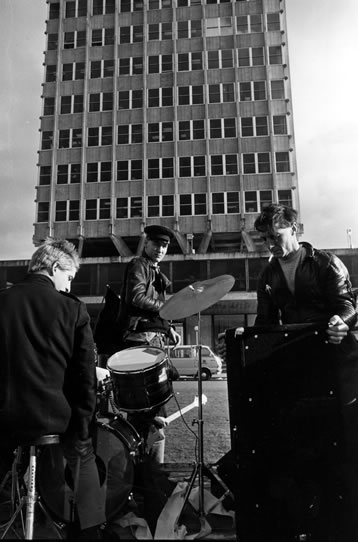 The building was no doubt designed by the Ministry of Works under the watch of government architect Frank Irvine Anderson – but hopefully someone in the ether knows a little more about the background of this wonderful gem of a building.  Like Broadcasting House was (built 1960, demolished c1997), Avalon Studios are symbolically and functionally a moment of excellence in NZ broadcasting.  Broadcasting House (probably still lamented) reputedly had the best recording studio in Australasia.
News that TVNZ has been keen to sell has been known about for a while, circulating last year along with rumours that Peter Jackson might buy it, and the sense that TVNZ would have difficulty finding anyone else interested.  Attempts to sell Avalon have been tried in 1997 and 2000.