Urban legend perpetrates the idea of an uncontrollable relationship between women and shoes. Starting with the old woman who lived in a shoe and perhaps ending with Carrie Bradshaw a la Sex and the City, female shoe fetishes have been mythologised.
The old woman who lived in the shoe, despite her well-documented poverty due to reproductive misfortune, had the best architectural intentions at heart.  But sadly some have emulated that tired image of a boot enlarged.
Equally disturbing examples, with updated shoes, can be found in shopping malls, warehouses, and large open spaces, as well as containing multi-storeys.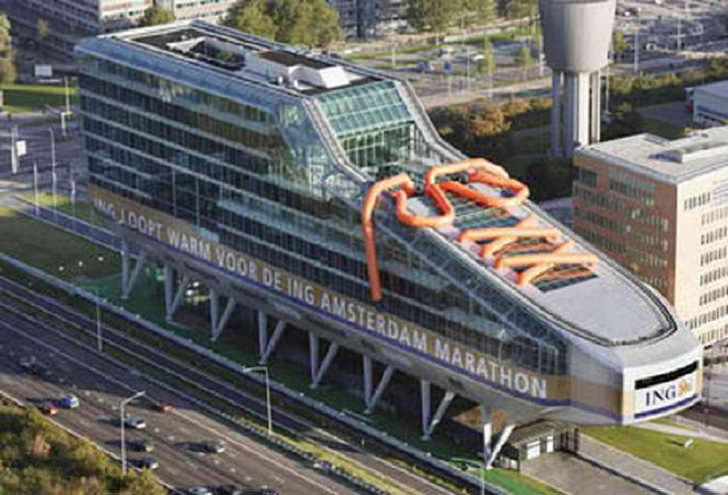 More recently however, the shoe industry has become enamoured with architecture, with skyscraper heels, and other architectural aspirations.  The one below is the "Omelle Architect Pump."
But of course the envitable has happened.  The ur-architects of the world, Zaha among them, have been dragged (apparently NOT kicking and screaming) into the glorious world of shoe design.  Zaha has designed shoes for Melissa (Brazil) (the images suggest they come in both shoe-, and architectural-, sizes), and for Lacoste (France).
Even Rem's nephew (Rem D Koolhaas) – with an architectural career that didn't quite work out – has started a company United Nude, and is in the shoe-designer business.  His shoes are apparently "inspired by an architectural idea or an existing design object, like a chair."
Tags: Carrie Bradshaw, fetish, Lacoste, Melissa, Omelle Architect Pump, Rem D Koolhaas, Rem Koolhaas, shoes, Zaha Hadid