Saturday, July 2nd, 2011
While the Wombles spent their lives underground and overground, they never really had to negotiate the politics of overpasses. This is something we will have to when considering what really are the options for the Basin Reserve?  Of course doing nothing is always an option – but if something is to be done it will involve grade separation – i.e. overgrounding or undergrounding: flyovers or tunnelling, if the aim to provide unimpeded flow (i.e. efficiency) for State Highway 1.  This again is an assumed desire, as it seems a majority of people don't see congestion as a plus – though others might argue congestion makes the car less attractive, and this can't be a bad thing. Of course congestion charging might be another option – not every answer involves remodelling large areas of earth – but lets save that for another day …
.. so if we take grade separation as a given, the options are over or under.
We've already have a flying look at the overgrounding.  As the images suggest, overpasses can be elegant beautiful and structurally innovative urban sculptures.  But they can also be pretty mundane, and certainly the images from NZTA so far aren't tipping the balance in the poetic direction.  They are heavy staunch and ordinary structures, not elegant or light or innovative.
But tunnels too can be dreadful or beautifully designed.  The tough bit is the tunnel opening.  How to integrate something large and industrial into urban fabric which has a finer grain.  Here's a range of built and unbuilt tunnels to think about …
CLEM7 Tunnel, Brisbane (EDAW AECOM)
Tunnel to SECC (James Parr and Partners)
Olympic Sculpture Park, Seattle, 2007
Entrance Pavilion (Explorations Architecture)
Receding Waters, A 2008 sculpture project, Terrace tunnel
sculpture, Ljbljana Tivoli Park, Slovenia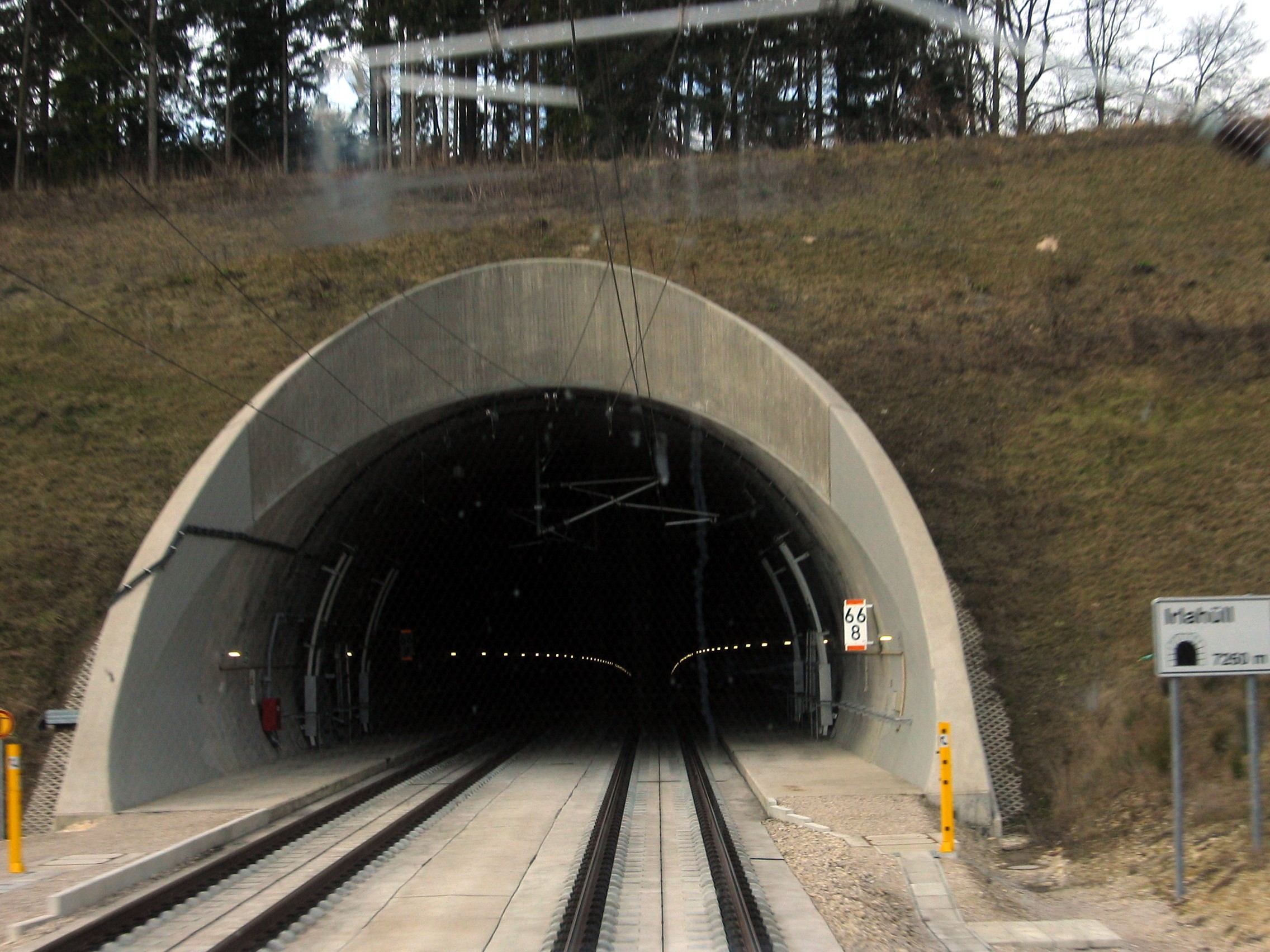 South Portal Irlahuell Tunnel
Bund Sightseeing Tunnel, Shanghai
House Tunnel installation by artists Dan Havel, Dean Ruck
Queensway Mersey Tunnel construction 1931
Mont Blanc Cote tunnel entrance
Zaha Hadid Theatre for the Guangzhou Municipal Government – not a tunnel in the transport sense of the basin project – but an example of how tunnels might be slithers in a larger landscape.
and to end, a Time Tunnel … what else?
Posted under: Basin Reserve issues, Comment, Transport, urban design | 7 Comments »